Take Control of Your Life
1555 Naperville Wheaton Road
Suite 201
Naperville, IL 60563
630-923-KimB (5462)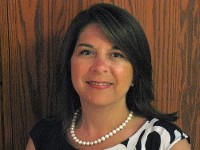 Home
---
Find the right balance for your nutritional needs with services from Kimberly Berger MS, RD, LDN, CEDRD-S based in Naperville, IL.
Individual Consultation and Group Nutrition Therapy
-Eating Disorders/Anxiety
-Sports Nutrition
-Wellness/Disease Specific Nutritional Counseling
-Weight Normalization
-Community Education via Lectures, Classes, Seminars, and Guest Speaking
I specialize in providing a unique approach to helping you reach your specific nutritional goals. My expertise helps you recognize problems and take action to decrease or eliminate potential impacts to your health and the emotional impact on the ones you love.
Each person is different and my customized approach, tailored to individual needs, allows us as a team, to create achievable goals that are based on your lifestyle and physicality.
Contact me in Naperville, Illinois today for more information. I am dedicated to making you healthier.