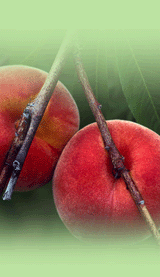 Here is a list of Kim Berger's testimonials
To anyone considering to add a testimonial:

I will be gradually adding more testimonials from patients and professionals after I receive their consent. If you would like to add a testimonial, please send me an email. Your comments inspire others to seek the help that I provide.
To the Best Dietitian in the World:

Kim, thank you for all the support, kindness, and comfort you have extended to me throughout the years. You taught me to love and respect my body, as well as to make my needs the first priority. I will never forget you and I will continue to carry your "Food for Thoughts" everywhere I go. Thank you for teaching this girl the tools to take on the responsibilities of a woman. I did it! Sending all my love.
We began seeing Kim 2 years ago, when my teenage daughter was diagnosed with Anorexia. Right from the start my daughter felt at ease with Kim, and quickly trusted that Kim's goal was to help her look at food as a way to maintain a healthy lifestyle, not to make her fat. Kim knows my daughter's eating disorder personality well and can sense its presence, react to it, and help get my daughter back on track. Don't get me wrong, there are times my daughter disagrees with Kim and does not like the options Kim has to offer, but my daughter follows them because she knows Kim is looking out for her best interest. Kim is firm in her treatment but is adaptable to variations. She sets her boundaries with her patients and they respond.

I know as a parent of a child with an eating disorder if Kim is good with the progress of my daughter, than so am I. If she does not worry over a loss of weight then neither do I, which is a comfort with such a life altering disease. We have seen five therapists to find the right fit for my daughter but only one Dietitian. I think that says it all.
I am so happy to write this letter regarding my experience with Kim Berger. My daughter was diagnosed with Anorexia over seven years ago; she was in eighth grade at the time. She was in the hospital two months, starting her out-patient recovery plan immediately after discharge. That is when we met Kim. I give Kim large credit to the life of my daughter. Anyone who has had a loved one in treatment for an eating disorder knows the most hated person in the treatment team is their dietitian. Kim has become our family's own Angel, which has not been an easy thing to accomplish.

In Kim Berger, we found a highly regarded professional, who is very respected by those in her field. Kim is very patient, kind, honest, and has a special knack for getting through to each of her patients. This is NOT an easy thing to do with eating disorder patients. Kim is someone my daughter can trust, while also being someone I can trust too. This process is a very long road to recovery, and you need someone you can all count on for the long haul. Kim has been that special person for us, along with working close with all of my daughter's health care team.

I am so happy to say that although my daughter is still in treatment, she is light years away from where she began. My daughter has started college and looks forward to living a healthy, long life. In the past seven years, we have always found Kim's office hours and location easy to work into our own busy lives. Kim has always been open to find a way to work with us in making certain treatment available, even when life got a little crazy. With our daughter away at college, we can rest easy knowing that Kim is still keeping our daughter on the path to a healthier life.

If I can get even one point across to readers, it is that Kim Berger is someone you can trust with the life of your loved ones. That is not a little thing to say. Kim will do all in her power to help the ones in her care to recover from a frightening disease. She will also give them a friend along the way that they can trust. Eating disorders are very real and knowledge is power. Kim Berger has given us much knowledge along the way.
I am a 35 year old female who has battled an eating disorder for over 20 years. I tried working with two other dieticians before finding Kim. I was in recovery but still struggling, and a friend recommended Kim. I decided to try one last time. I have difficulty opening up to others, especially when it comes to my eating disorder, but Kim and I clicked right away. She is very compassionate, and I was comfortable with her from the start. I needed some tough love and got it from her. I can be very stubborn, and not always want to listen to reason. She pushes me through this and has a knack for breaking down my barriers.

I trust Kim completely. This is the first time I've felt comfortable with a dietician. Though I don't always know what I need, Kim helps me come up with a plan that works for me. She has gotten to know me on a personal level and I feel that she really cares about me. Many times she just instinctively knows what is going on without me having to tell her.

This has been a very difficult road for me, but with Kim's support, it has become a little more manageable. Because of her help I have not given up when times got difficult. Anyone who has struggled with an eating disorder knows how tough it is to break the cycle. I have started to get my life back thanks to Kim. I feel as though I'm in control for the first time in a long while.

I can't thank Kim enough for all she has done for me. I would recommend her to anyone in need of help.
There were so many times in the beginning of this journey that it was difficult to imagine we would ever come to this; the happy end. But, here it is, and I want you to know that even through the hard days, you always gave us the inspiration and the strength to know that we would all somehow make it.

We brought you a sick child and you helped her to find her way back. We can never thank you enough, Kim. You are a remarkable person with an equally remarkable talent to reach these kids, especially our daughter. She is a much stronger woman than she ever thought she would be. Thanks for helping her see that and believe that it's true.
I wanted to let you know how much I appreciate you and all that you do and have done for me. ou have been so patient with me and shown me grace and compassion over and over again. Thank you for always encouraging and challenging me. I am so thankful that you have not given up on me despite my struggles. You are wisdom and perspective about recovery and life in general. You have such empathy for others and it shines through all that you do and say. You are an absolutely wonderful dieititian! I am so blesssed to work with you.
Kim Berger is the first and only dietitian I have seen outside of treatment, and I would follow her to the ends of the earth. I was terrified to begin seeing a dietitian and continue on the road to recovery, but Kim put me at ease. From the first time I met with her, her nutritional expertise and understanding of the world of eating disorders was immediately apparent. Kim is also intuitive, and I have always felt that she genuinely knows me and understands my personal eating disorder. In fact, I have stopped expressing my surprise when she can tell me what she thinks is going on with my thoughts and behaviors without me saying a single word.

Kim individualizes her treatment plan to fit each unique patient; she emphasizes education and actively involves her patients in their treatment plan. She also makes herself available outside of appointments, and I know that if I need help I can reach out to her and receive the support I need. Kim believes that full recovery from eating disorders is possible and she wants it for each and every one of her patients.

I will sing her praises to anyone who asks because she has been instrumental in getting me to the place I am today and I wouldn't trust my recovery journey with anyone else.
I was referred to Kim by my therapist. This was my first time ever seeing a nutritionist and I was terrified. I didn't want to admit that I had an eating disorder and I wasn't sure what to expect. Kim is amazing. There really is no other way to describe her. She is warm, funny, and very real.

Her sense of humor makes it easy to open up to her. Her personality reassures you that she is there to help, not judge. It is obvious that she knows the world of eating disorders in a way that even I can't explain to someone who doesn't "get it." She believes that everyone deserves the best life possible. Kim is among the best in her profession and is well respected among her colleagues.

I trust Kim completely and I owe her my life. At one point, I was completely ok with letting my eating disorder win. Kim refused to give up on me and brought me back to reality. I am very fortunate to have Kim be a part of my team. I would recommend her to anyone.
All of us at the Depression and Bipolar Support Alliance - Fox Valley want to thank you for the very informative and enjoyable presenation you gave us. It was so very interesting and your handouts are great. I am sure we will all refer to them many times. I think we were all amazed at the tiny size of the servings of food we all eat. Your food models really worked so well to demonstrate portion sizes. You really covered so many important things and you so captured the attention of your audience. You fielded the questions so well. I know it takes a good deal of time to prepare for a presentation like yours and we appreciate that you were willing to spend the time to further our education about nutrition on such a cold, wintry night. You have changed the eating habits of many people that were at the meeting.

President, DBSA - Fox Valley
Kim Berger and I consistently work together as a team to help individuals with disordered eating address the nutritional and psychosocial components necessary for recovery. Kim provides her clients with sound nutritional advice, while both working with where they are now and pushing them to achieve healthy eating and weight goals. She is understanding of individuals' current situations and struggles, but does not lose focus on the goal of moving beyond the eating disorder and living a full, healthy life. I trust Kim's work and appreciate her insight, experience, and commitment to clients.

Licensed Clinical Psychologist
"Working in private practice, as I do, it is so important to have good referrals and colleagues you trust and respect. I have worked with Kim as one of the primary dietitians I refer to in the area for a few years now. I know my clients are in good hands when I refer them to Kim. I appreciate that she is always able to get clients in for an appointment in a timely manner. She is knowledgeable and friendly. She works with me as part of a treatment team, giving regular updates on our shared clients. I also know we have similar goals and expectations for our clients. We talk frequently to make sure we are on the same page with treatment, and we almost always are which is reassuring. My clients often talk to me of liking that they know where they stand with Kim. She says what she needs to say but without criticism or judgment. She is warm and personable but knows when to push and say the difficult things that often need to be addressed with the work we do. I am thankful to have Kim on my referral list."

Wilhelmina M. Shoger, Ph.D.

Licensed Clinical Psychologist